Barny's Fine Wines & Ales is a leading liquor store in Australia stocking back vintages of fine wines and one of the most impressive craft beer portfolios in the country, currently surpassing 1500 beers.
Voted 2nd Best Craft Beer Liquor Store in Australia for 2013 by Beer & Brewer Magazine.
Yes We Deliver & freight interstate - Phone 02 9699 2213 for details.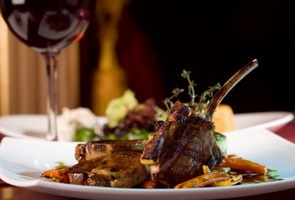 With an impressive range of wines in store including back vintages of your favourites, Barny's Fine Wines & Ales can cater for your every requirement. All wines in store have been hand picked by our wine expert Shawn who has more than 20 years experience in the industry. Shawn is happy to provide advice on Food and Wine Pairing plus any other questions you may have.
Click Here for our portfolio of Wines.
Who said the Yeti doesn't exist........

It has been seen at Barny's

BEWARE

Great Divide's Yeti Imperial Stout is an onslaught of the senses. An almost viscous, inky-black brew, Yeti opens with a massive, roasty, chocolate, coffee malt flavor that eventually gives way to rich toffee and burnt caramel notes.

Packed with an enormous quantity of American hops, Yeti's hop profile reveals a slightly citrusy, piney, and wonderfully dry hoppy finish. 75 International Bittering Units (IBUs).
Some of our USA beers have just landed and are now in store.

Buy Only if you dare to taste a great beer.
Brewmeister Snake Venom 67.5% World Strongest Beer

Just arrived - very limited.

Harrison (employee of the year) filling shelves after a very busy Christmas and New Year Period.

Harrison was moving so quick his hands were a blur. Thats why he is the best we have got!

Click on the image to get even a better look at the master at work.

We are now fully restocked with some very rare and sensational beers due in to store within the next week or two. Some of these beers are very limited and haven't been seen in Australia before.

Please keep checking the Craft Beer page to track all new beers coming into store. All new beers are put onto the website daily as they come in.

Come and meet dancing Harry in store.
At Barny's we endeavour to be the front running liquor store in the country. Below is a list of beers that are on order and will be in our store hopefully within the next couple of months. If there are any Artisan/Craft beers that you would like to see in the country please let us know by email (click here) and we will endeavour to source.
Our journey through life will not end until we try the ultimate beer.
| Barny's Craft Beer Revolution | Aussie | Rest of the World |
| --- | --- | --- |
| | | |
Dogfish Head Brewery is a brewing company based in Milton, Delaware USA and was founded by Sam Calagione.

Dogfish Head's signature product is its line of India Pale Ales (IPAs), which are offered in three varieties: 60 Minute, 90 Minute, and 120 Minute IPA. Their names refer to the length of the boil time of the wort in which the hops are continuously added. The longer hops are boiled, the more hop isomerization takes place, and the more bitterness is imparted to the beer. The 60 Minute is described by the company as "a session IPA brewed with Warrior, Amarillo and Mystery Hop X" and rated at 60 IBUs.

Dogfish Head introduced a device in 2003 jokingly called Randall the Enamel Animal, an "organoleptic hop transducer module" which "Randallizes" a given beer by passing the beer through a large plastic tube filled with a flavor enhancer, often raw hops, though adaptations such as fruits and coffee beans amongst others have also been used. The alcohol in the beer lifts oils off the raw hops and imparts even more hop flavor and aroma to beers that were already hoppy to begin with.

Stone Brewing Co. is a craft brewery headquartered in Escondido, California. Founded in 1996 in San Marcos, California, it is the largest brewery in Southern California. As of 2012, it was the 10th largest craft brewery in the United States and 17th largest brewery overall, based on sales volume.

Established in 1996, the brewery's first beer was Stone Pale Ale, which they consider to be its flagship ale. Most of their beers are characteristic of west-coast craft brews, meaning that they have a high hop content. The beers available in six-packs are the Stone Pale Ale, Stone IPA, Stone Levitation Ale, Oaked Arrogant Bastard Ale, and Stone Ruination IPA. Stone uses 22 ounce bottles to feature their "bigger character" beers and Stone Special Releases. Compared to most brewers, many Stone brews feature alcohol percentages that are well above average. The alcohol-by-volume content of Stone brews ranges from 4.4% to well over 11%.

Stone Brewing is rated as a "world class brewery" by the two largest beer enthusiast websites, RateBeer and BeerAdvocate. Stone Brewing has been voted by the readers of Beer Advocate as the #1 "All Time Top Brewery on Planet Earth."
---
741 Botany Road (Cnr Queen St), ROSEBERY NSW 2018
Tel - 02 9699 2213 Fax - 02 9699 2068
---
OPENING HOURS
Mon/Tue/Wed 10.00am - 8.30pm
Thur 10.00am - 9.00pm
Fri/Sat 10.00am - 9.30pm
Sun 10.00am - 8.00pm (open till 8.30pm during daylight saving)
---
ALL MAJOR CREDIT CARDS ACCEPTED !
---
IT IS AN OFFENCE TO SELL OR SUPPLY TO OR OBTAIN LIQUOR ON BEHALF OF A PERSON UNDER THE AGE OF 18.
NSW LIQUOR ACT 1982
NSW PACKAGED LIQUOR LICENCE, LICENCE NUMBER LIQP724012944
---
Thank you for visiting the Barny's Fine Wines & Ales web site!
Being part of a strong, national, independent group we have access to quality products, better prices, more promotions, as well as an easy to browse store.
Add this to our high quality personal service, and you have the ingredients for one of the best liquor stores in town.
By staying independent, we will keep the chains honest and continue making personal service an important part of your liquor shopping experience.
We look forward to "helping you Celebrate"
Wineries of the Month
sponsors
Australian Powered Paragliders !